Although the iPhone 12 has not yet been officially launched, much if speculate on the web about the new smartphone version of Apple. To further encourage discussions about the model, last Friday (8), the supposed structure of the new series was leaked.
An industry insider, well known for his Apple hardware leaks, "Mr White", was responsible for publicizing the iPhone 12 housing on Twitter. According to the image, we can confirm that the new model will have the Face ID the same size as the iPhone X, launched in 2017. The dimensions of the new series of the phone also do not present much changes compared to the device of four years ago.
advertising
Same Face iD Size pic.twitter.com/nn61avvsEc
- Mr · white (@laobaiTD) August 6
Another leak on Saturday (8) proved that the carcass must be official. On Twitter, user 1insane_dev released another image of the prototype.
#iPhone 12 Pro screen panel.
Notch dimensions remain unchanged.# Apple #AppleInternal #prototype @rsgnl @EveryApplePro @BenGeskin pic.twitter.com/oHi6FscAwa
- 🠔¥ 🌸 Giulio Zompetti (@ 1nsane_dev) August 6
Once again, the chassis image confirms the angular design for the line. According to Forbes, models are expected to have considerably high prices. However, because it is only a purpose, there is a possibility that Apple may change it before the official launch.
Although the user Mr White has not revealed that the model 12 is, in fact, the chassis, the appearance is similar to the previous model of 5,4 inches. Thus, the image negates the latest rumors that there is a 6,1 inch and OLED version made by Boe.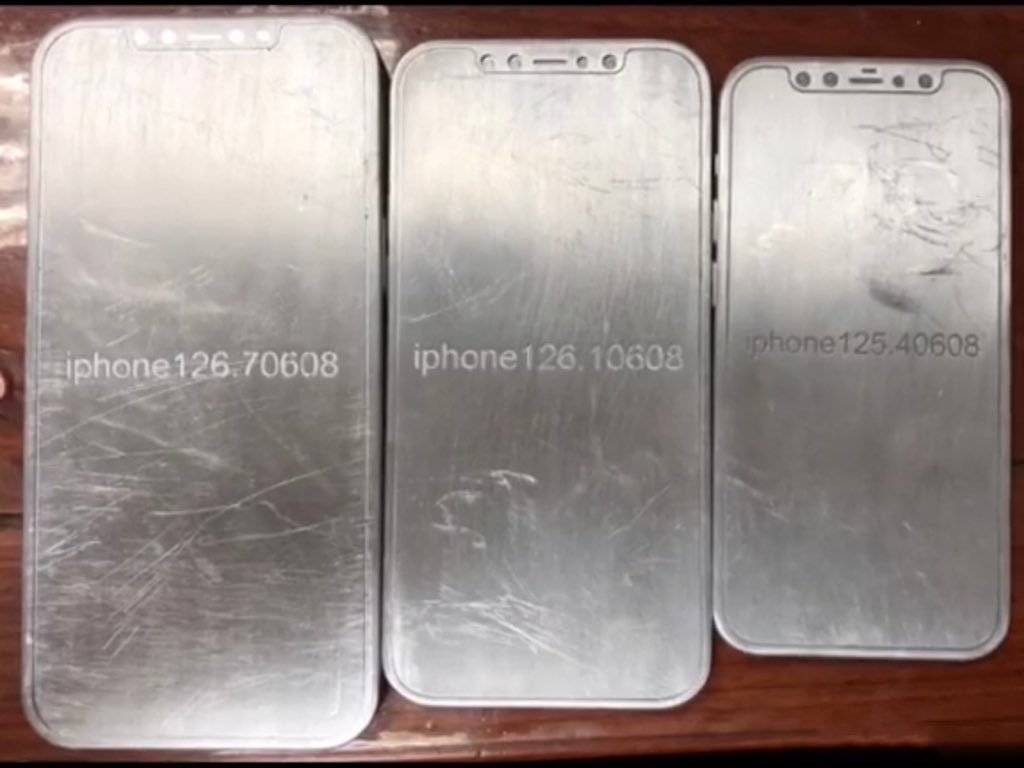 The last leak of the iPhone 12 mold, carried out in June, revealed wider sides. Credits: Reproduction / Twitter
All iPhone 12 models will come with 5G technology, fact confirmed in April this year. This assignment will highlight the leap of the brand to the new generation, betting on faster information loading. It is also suggested that the models will add new technology to the powerful camera.
But there is still a lot of "ground" until the launch of the iPhone, which should take longer than usual. As previously reported by the Japanese newspaper Nikkei, some interruptions device manufacturing occurred due to the coronavirus pandemic.