A 
Internet Archive
, organização sem fins lucrativos voltada para a manutenção de arquivos multimídia, liberou esta semana uma seleção de jogos
clássicos do MS-DOS para streaming
em seu site. Não é necessário baixar nenhum arquivo para jogá-los.
Antes de existir o DirectX
(e mesmo algum tempo após sua criação), o DOS era o sistema operacional ideal para jogos de computador. Isso porque ele permitia que os programadores usassem uma série de recursos de hardware aos quais outros sistemas operacionais não davam acesso. Por esse motivo, muitos dos jogos clássicos dos PCs passaram por ele.
Caso você não conheça algumas dessas pérolas, ou queira matar a saudade de jogos do DOS sem precisar escrever C:\, selecionamos alguns dos games mais legais disponíveis no Internet Archives para você passar o tempo:
Prince of Persia


Um game antológico em termos de aventura, exploração e plataformas, Prince of Persia pode ser pensado como uma espécie de bisavô da série Assassin's Creed. Nele, jogadores controlam um jovem que precisa resgatar uma princesa. As animações do jogo foram criadas usando a técnica de rotoscopia, uma espécie de
motion capturing
 primitiva, e eram consideradas incríveis para a época.
Pac-Man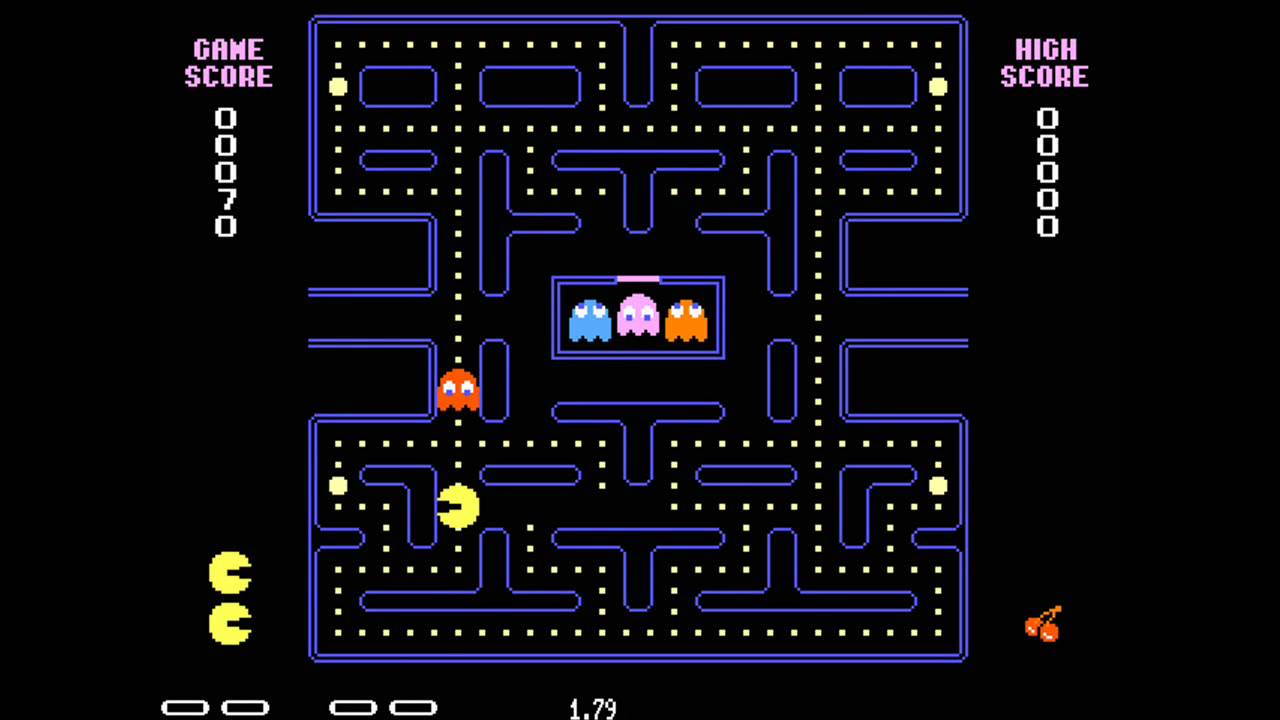 A simpática bolinha amarela não necessita de introdução. Desde sua primeira aparição em 1980, Pac-Man se tornou praticamente sinônimo de videogames. E o fato de ele ainda surgir em novos jogos e ainda ser jogado em seu formato original mostram que essa fama toda não é sem motivo.
Lemmings 2: Tribes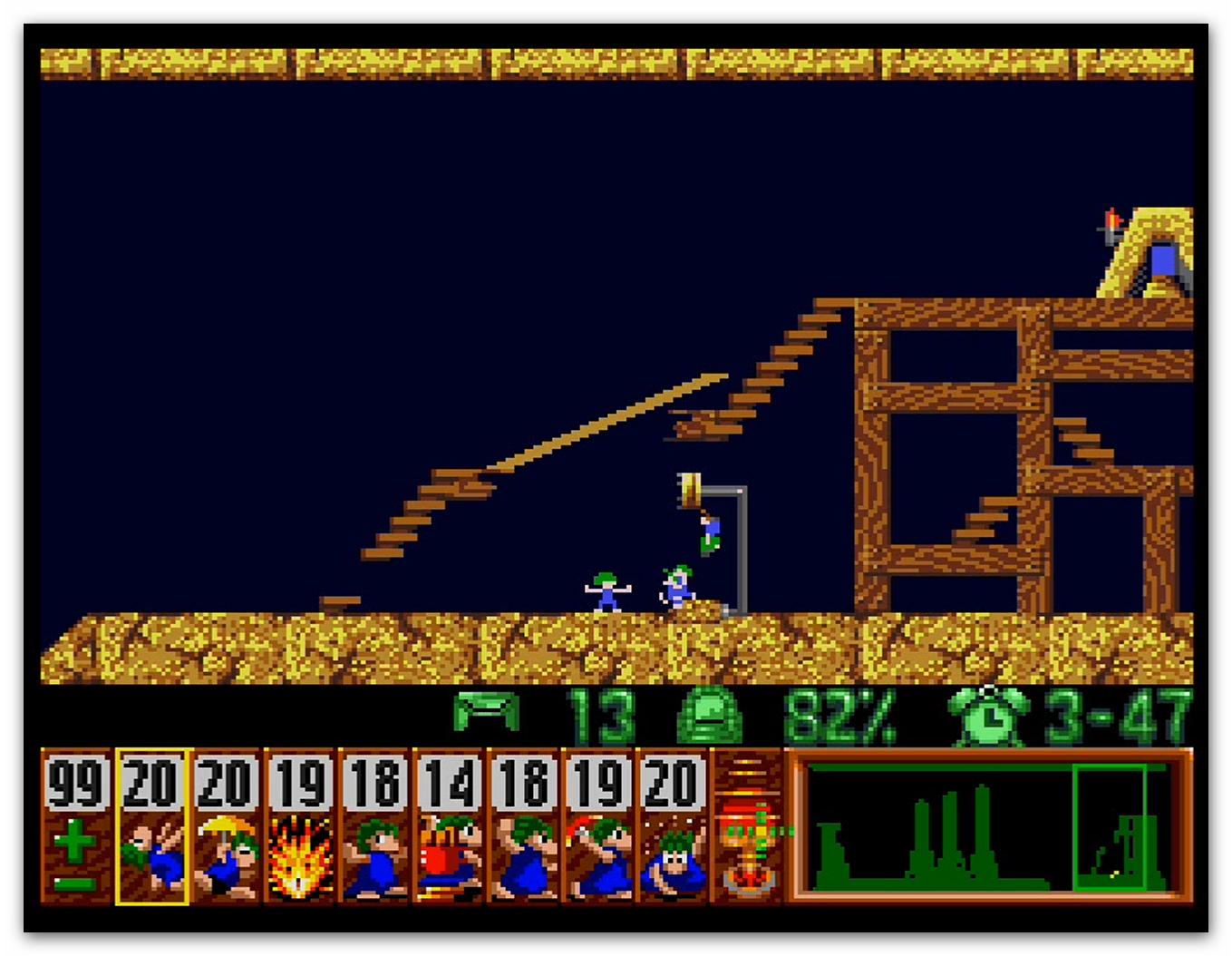 Guiar um monte de homenzinhos loiros, que andam sempre em frente e não tem o menor medo de se jogar num poço de lava, até a saída das fases. Esse é o objetivo dos jogos da série Lemmings.
Tribes
, o segundo game da série, trouxe novas habilidades para os homenzinhos e fases ainda mais desafiadoras, que eram tão desesperadoras quando você não sabia o que fazer quanto recompensadoras quando você conseguia vencê-las.
Sim City


Mesmo com os gráficos simples da época, Sim City ainda era uma experiência incrível por permitir que você ficasse no comando total de uma cidade. Se hoje em dia existem jogos que simulam o gerenciamento desde parques de diversão até presídios, é graças a esse jogo antológico.
Pitfall


Hoje em dia, jogos de "corrida infinita" como Temple Run e Minion Rush são extremamente comuns. O que poucos sabem é que eles já existem ao menos desde 1984, quando Pitfall foi lançado. Embora de aparência bem mais rudimentar que a dos jogos atuais, sua jogabilidade é praticamente a mesma desses jogos - e se mantém surpreendentemente viciante.
Sokoban


Mesmo que o nome lhe pareça estranho, você provavelmente já jogou alguma versão de Sokoban. Trata-se do jogo de quebra-cabeças no qual você precisa empurrar caixas até suas posições determinadas. Essa versão guarda também outra das características típicas de sua época: é inescrupulosamente difícil.
Wolfenstein 3D


O pai de todos os jogos de tiro em primeira pessoa, Wolfenstein 3D ainda hoje é bastante interessante. Os jogadores controlam o agente secreto B. J. Blaskowitz, que precis escapar de uma prisão nazista. Com diversas armas e tipo de inimigos diferentes, o jogo já previa muitos dos aspectos que fariam do gênero um dos de maior sucesso do mundo dos games.
Oregon Trail


O jogo mais popular do Internet Archive, Oregon Trail é atualmente muito mais uma peça cômica de museu do que um jogo propriamente, mas ainda assim é bem engraçado. O objetivo do jogo é guiar uma caravana de peregrinos até o Oregon, tentando não morrer de disenteria no meio do caminho. 
Bust-A-Move


Bust-A-Move é um joguinho estilo Tetris com dois simpáticos dragõezinhos. O objetivo do jogo é criar grupos de bolhas da mesma cor para que elas estourem, e acumular a maior pontuação possível. Ele também já recebeu dezenas de versões diferentes, e continua popula até hoje. 
Donkey Kong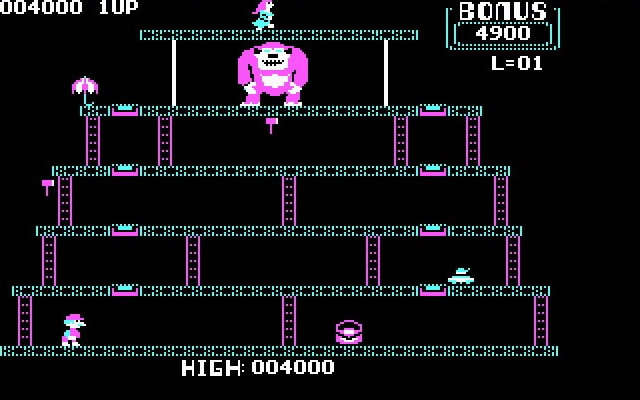 Muito antes de estrelar nos clássicos de plataformas da Rare, o gorila gigante da Nintendo foi o vilão do jogo. Em Donkey Kong, os jogadres controlam um homem que precisa subir uma torre e salvar uma mulher das garras do gorila. É basicamente a mesma história do Mario e da princesa, mas sem o Bowser (e sem o design de fases genial da Nintendo). 
Dune 2: The Building of a Dynasty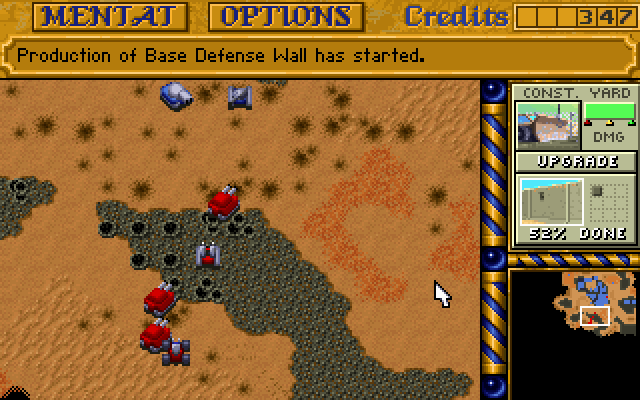 Um jogo de estratégia em tempo real baseado no universo de "Dune", do autor de ficção científica Frank Herbert. O game permite que você jogue como uma das três casas da série e é dividido em uma série de missões, o que ajuda a lhe dar um ritmo mais constante.
Compartilhe com seus seguidores